Asustek Plans to Offer Windows 8 Tablet for $499
On October 24th in New York, Asustek Computer hosted a launch conference for its Windows 8-based products. The event showcased a number of new devices including the dual-screen Taichi, which is set to sell in November at a $1,299-1,599 price range, and three new tablets with a 10.1-inch Windows 8-based model priced at $499.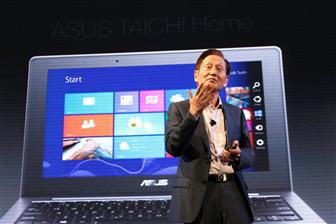 The three new tablets are VivoTab RT, featuring Windows RT and Nvidia Tegra processor, and priced around $750 for a 32GB and Wi-Fi only model; a 10.1-inch VivoTab Smart; and a 11.6-inch VivoTab. The two latter tablets feature Windows 8 and dual-core Atom Z2760 processors. The company will also offer a protective case that can be used as a stand, and a keyboard for the VivoTab Smart priced at $99.
Asustek also introduced its new touch-powered notebooks series, VivoBook. The 11.6-inch model is priced at $499 while the 14-inch and 15.6-inch model are priced between $599-849.
Additionally, Asustek unveiled a 13.3-inch Transformer Book that can be transformed between a notebook and tablet with its detachable design. The device features a Core i7 processor and Windows 8.
Source:  DigiTimes