MSI Windpad U120W Overview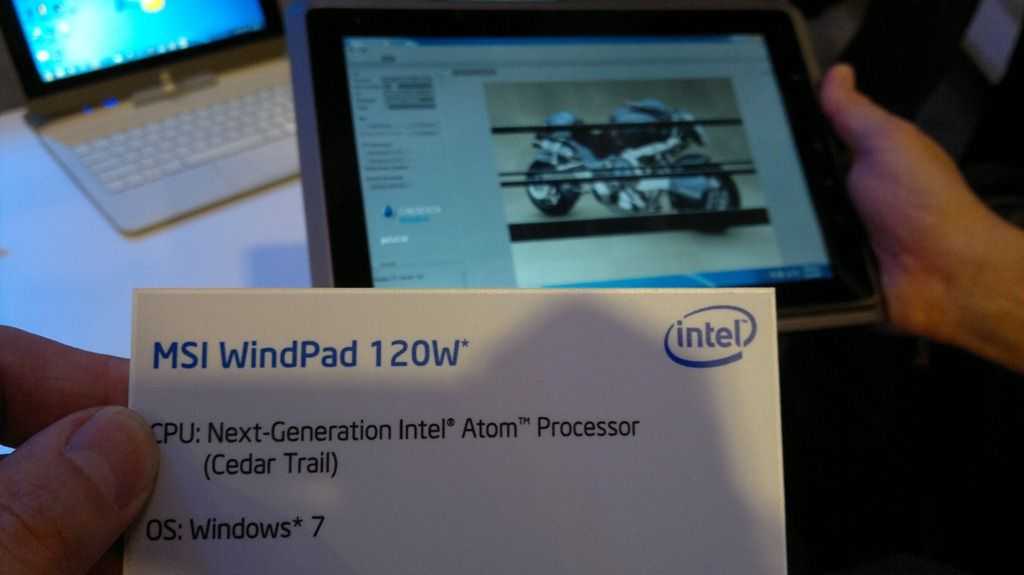 The Windpad now has a Cedar Trail version, the MSI Windpad 120W. Its twin brother the Windpad U110W is an AMD-Fusion device. In IDF, the Windpad 120W used the Intel Atom N2600 with 32nm CedarView-M with dual-core, it has 2 thread s per core and 1.66Ghz clockrate. The PowerVR SGX545 graphics operates at 4000Mhz and forms part of the GMA graphics unit. The TDP of this one is 3.5W and is coupled with a communications chip, the NM10, that requires 1.5W. The device also comes with 2 GB of RAM. Screen resolution 1280×800.
The 3D graphics test performed magnificently. The N2800 clocked at 650MHz is twice the performance of the previous generation Pine Trail. The N2600 is clocked lower, though.
Source: UMPCPortal